CORPORATE AND COMMERCIAL LAW
In order to harmonize business with current regulations, increase profits, adjust to the conditions of market that are constantly changing, we provide legal support to the companies and their employees to carry out their activities smoothly. We believe that every company should have support in legal counseling and representation so that it can focus on its effective development without legal obstacles.
Whether you intend to invest in Serbia (greenfield/brownfield), increase your business volume, change ownership or enter into complex agreements, we will help you with that with our conversance about legal regulations, market conditions and creative solutions.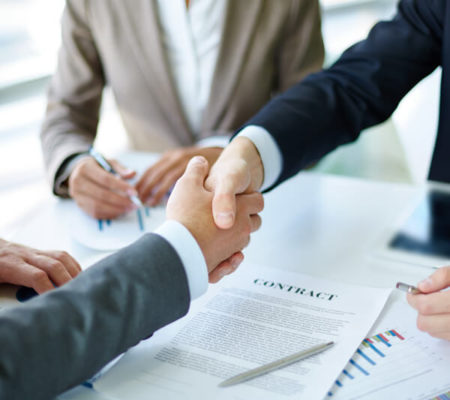 The legal assistance we provide in this area includes:
Establishing companies, branches, representative offices/ changing existing company data
Representing before the Business Registers Agency, completing and submitting registration filing, representation before commercial banks and tax administration
Implementation of business models in accordance with applicable regulations
Monitoring and analyzing existing legal solutions and aligning client's business with that regulation
Corporate management
-Counseling on company management policy
-Counseling on the organization and authority of company bodies
-Compilation of all internal legal acts of the company, such as acts of the company assembly, acts of the director of the Management Board or Supervisory Board etc.
Financing
If you have difficulty with financing your current expenses or if you want to invest in a certain business venture, we can offer you more solutions and on your behalf we can negotiate with banks to obtain investment loan or other loan
Status changes
Counseling and procedure for the status changes of companies (joint-stock company, limited liability company, partnerships)
Counseling and procedure before the Business Registers Agency when increasing or decreasing your company's core capital
-Converting reserves or gaining capital
-Conversion of additional payments
-The process of introducing new roles in the company's capital
-Decrease in capital due to share withdrawal
-Decrease in capital without change in net assets
Foreign investments
Greenfield and brownfield investments
Voluntary and forced termination of the company
-Liquidation
-Reorganization
-Bankruptcy (banking)
Drawing up all kinds of contracts in the economy
-Contract for the sale of goods
-Construction contract
-Joint Venture Agreement
-Business Cooperation Agreement
-Rental Agreement
-Shipment Contract
-Storage Contract
-Contract of carriage
-License and Sublicense Agreement
Financial transactions
We provide legal support for financial transactions within the Republic of Serbia and in cases when financial transactions are performed with a foreign element.
Means of security
-Bills of exchange
-Obtaining bank guarantee
-Drawing up a pledge agreement, registering a pledge
-Mortgage law